Spring is an energizing time in the fibershed, from new lambs to new skill-building opportunities. Our
events calendar
is filled with ways to learn more about regenerative fiber systems and connect with community – read through for a few exciting events coming soon!

A conversation with Joel Salatin in beautiful Bolinas, California
April 17, 2- 5 pm
Join us in bringing forward a new vision for pastoralism -- an agrarian focused body of work that stands as a nexus point for restoring ourselves and our land. Hosted by Bay Area Shephardess
Brittany Cole Bush
, the young woman that Fibershed is supporting to advance the emergent Grazing School of The West. Learn how the work of the new pastoralists promotes carbon sequestration, health of soil & water, good food, fiber & the pursuit of happiness, as we dine and imbibe during this inspiring discussion led by
Joel Salatin
, Brittany Cole Bush, Rebecca Burgess, and others in support of regional land stewardship businesses.
The Peace Barn
73 Olema Bolinas Rd, Bolinas, CA 94924
Click here to purchase tickets
($50+)
---

Farm to Table Dinner and Farm & Fiber Education Days
Fibershed of the Greater Northwest Affiliate, Snohomish, WA
May 21 - 22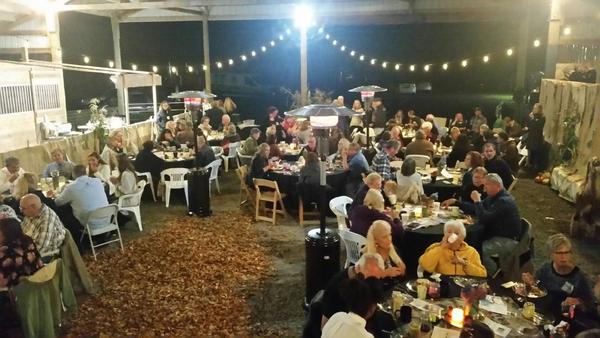 Enjoy a Farm to Table dinner on May 21st, 2016 with a reception and natural farm-to-fiber fashion show. Visiting author Erin Axelrod, permaculture & indigo expert of the Northern California Fibershed and LIFT Economy, will share success stories from Fibershed. The evening highlight will include a display of beautifully designed fiber accessories and garments by local artisans in the "Hall of Fibers."
Dinner will be prepared by a trio of local resaturant-owner chefs using local farm ingredients paired with regional wines and local beer. This event is a fundraiser to raise awareness for Washington farming and specifically women in farming. Join the
Fibershed of the Greater Northwest
Affiliate member and celebrate the connection between farmers and the local fibershed. The Farm to Table Dinner is nestled into this 2 day educational event; tickets are available separately and or as part of the weekend event.
Longneckers Alpaca & Fiber Ranch
Lake Stevens, WA
Click here to purchase tickets
($150+)
---

at Meridian Jacobs
April 23 – 24 in Vacaville, CA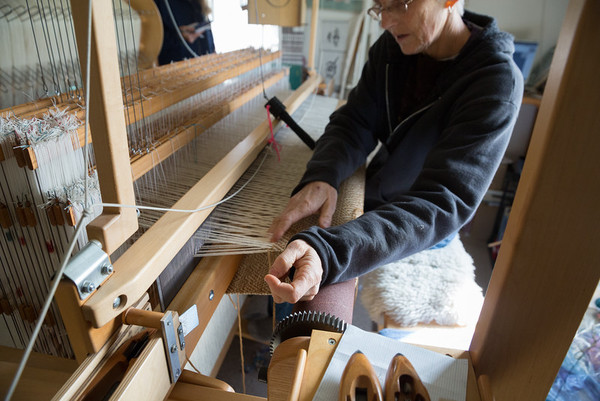 Learn all the steps of weaving in a two-day class! You will learn how to plan a weaving project, prepare the warp, thread the loom, and weave plain weave and twill variations on a 4-shaft floor loom, taught by
Robin Lynde
, on the farm at
Meridian Jacobs
. Robin is a shepherd, weaver, and teacher whose work has been featured in regional art galleries and Fibershed fashion shows.
Click here for details and registration