Dyeing your felting fabrics with plants and other easy-to-get natural materials is all the rage now, especially mushrooms. You may even be able to find these kinds of workshops at your local community colleges and summer adult learning programs ---- I found 4 of them just in my own neighborhood. If you sell your finished nuno felt, your customers will love that you added color to your fabrics yourself using natural plants. There is more interest than ever before and always a good story to tell. As we turn more towards plant based diets, it makes perfect sense to include natural colors to your natural nuno felting base fabrics.

Two Days & Locations!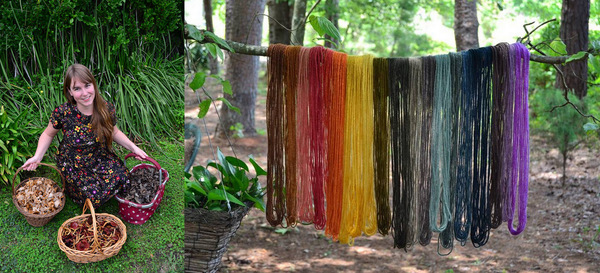 Explore new natural dye techniques with two opportunities to learn from
Alissa Allen
, an amateur mycologist who has over 12 years of experience presenting regional mushroom and lichen dye palettes to communities all over the country. Every region has its own palette of mushroom and lichen dyes. This class takes an in-depth look at using local, wild fungi as sustainable, safe dye sources. On Saturday, May 21st, Alissa Allen teaches at
West County Fiber Arts
in Sebastopol, and on Sunday at
Hand Made Studio
in Bodega:
Saturday, May 21st details & registration:
click here
Sunday, May 22nd details & registration:
click here
---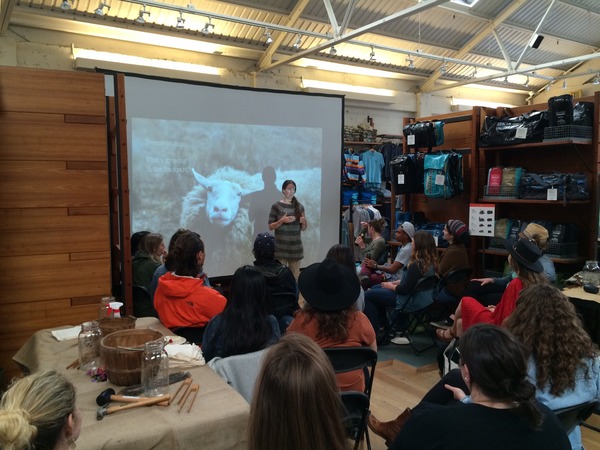 Natural dyes offer regenerative possibilities simply because they divest from the fossil-fuel based synthetic dyes commonly used in clothing. On Wednesday May 4th, Fibershed founder Rebecca Burgess led a natural dye demonstration and discussion at the Patagonia store in San Francisco, and we were thrilled to welcome a large turn out. Thank you to everyone who joined us, and thank you to Patagonia for hosting the event!
Deepen your understanding of the positive potential of clothing by learning about climate beneficial fiber over on Patagonia's The Cleanest Line blog:
click here to read
.
---